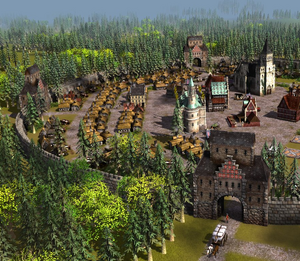 Welcome to the Patrician 4 Wiki
Edit
Kalypso Medias' Patrician IV kalypsomedia.com
Patrician IV is the first computer game from Gaming Minds Studios and part of the Patrician series. It is a game simulating trading, piracy, politics and economics.
Originally the Patrician series was developed by Ascaron. Kalypso Media bought the licenses from the insolvent Ascaron company and formed Gaming Minds Studios." -https://en.wikipedia.org/wiki/Patrician_IV
This is a fan site dedicated to Patrician 4. This site is not recognized or sanctioned by Kalypso Media.
Table of Contents
Edit
Latest activity
Edit